Contact Us
Quality Life Massage Therapy is temporarily on pause due to the COVID-19 pandemic. It is not possible to socially distance a massage, and due to the very real possibility of aerosol transmission it is not advisable to get massage at this time. We will be reopening after there is a vaccine widely available. Thank you for understanding and stay safe.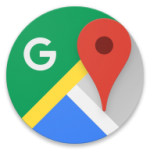 10209 Gibsonton Dr
Riverview, FL 33578

(813) 501-7568
Monday – Friday 9-6
Saturday 9-4
Make An Appointment
I am not taking appointments at this time – sorry…
To make an appointment, please use the online appointment scheduler. If you can't, please text (preferred) or call 813-501-7568. If I am with another client, you may need to leave a message.
Show Us Some Love