Contact Us
Quality Life Massage Therapy is located in Riverview between 301 and 75 just off of Gibsonton Drive. Located just 2 minutes from the freeway, this location is centrally located; just 10-15 minutes from Fishhawk, Brandon, or Apollo Beach. Come visit us to take the tour of our lovely facility and get a free consultation about how massage can be tailored to benefit your specific issues and concerns.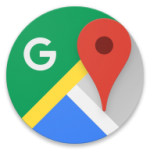 10015 Park Place Avenue
Riverview, FL 33578

(813) 501-7568
Monday – Friday 9-6
Saturday 9-4
Make An Appointment
To make an appointment, please use the online appointment scheduler. If you can't, please text (preferred) or call 813-501-7568. If I am with another client, you may need to leave a message.
Show Us Some Love
[contact-form-7 id="75″ title="Contact form page"]