Book Online

Welcome to the NEW Scheduling Page!
Please choose the provider of your choice to look at their menu offerings and openings. Quality Life Massage Therapy is a sort of co-op for massage and spa professionals who each own their own small businesses (Connie's Classic Touch, Esthetic Escapes, Impact Wellness), so you will schedule them individually by choosing a provider first. At this time only Leslie with Quality Life Massage Therapy accepts online payments and sells online gift certificates.
Choose the therapist you wish to see, then you can view their individual calendar and openings. Leslie is the owner of Quality Life Massage Therapy, and Connie, Cindy and Chris all have their own small businesses but keep office hours here. Cindy is an Esthetician, so she does facials, waxing, and body treatments – everyone else is a massage therapist with various areas of concentration and their own unique styles.
During a typical week with everyone's general availability:
Monday: Leslie, Connie, Chris and Cindy
Tuesday: Leslie, Connie and Cindy
Wednesday: Leslie, Connie and Chris
Thursday: Connie and Cindy
Friday: Leslie, Connie and Cindy
Saturday: Leslie, Chris and Cindy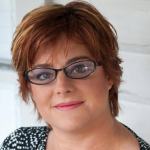 Leslie Forrester is the owner of Quality Life Massage Therapy as well as being a full time Licensed Massage Therapist. Available 5 days a week, her schedule is primarily open to new clients during the day during the week, with nights and weekends being mostly unavailable / on a wait list. Leslie specializes in a blend of therapeutic massage therapy that is comfortable to receive and customized to each individual client's needs on that day. Leslie is trained in Swedish, Deep Tissue, Neuromuscular/Trigger Point, ACE MassageCupping and Medicupping Vacutherapies, Myofascial Release, Pregnancy Massage, BambooFusion, TriRelease Therapy, and ton of other things not on this confusing list of treatment options…see why I don't make separate sessions? I can't even keep track. LMT since 2010, FL Lic. #MA64365
Connie Larkin is the owner of Connie's Classic Touch and is available at this location Monday through Friday during the daytime, and by special request is available for chair massage, mobile massage, and on occasional Saturdays. Connie specializes in stress management and therapeutic soft tissue work including Deep Tissue Massage and Manual Lymphatic Drainage in the Vodder style. She has been a massage therapist and active in the Southshore area since 1997. FL Lic. #MA0025101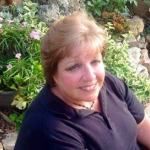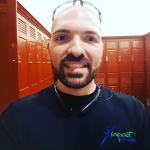 Chris Caito is the owner of Impact Wellness and joins us here on Mondays, Wednesdays, and Saturdays. His training in massage is a well-rounded approach that encompasses not just treating the symptoms, but addressing the source of the problem. His focus is on athletes and providing massage for their specific needs to help them perform when it matters the most. It's important to him to have a broad approach in education, training, and have a focused goal in treating their unique concerns. He understands sport-related injuries and can help minimize pain, speed recovery, and help clients perform their best at their favorite activities with full range of motion. Chris brings nearly ten years of experience as an assistant coach for high school wrestling and competing in triathlon/Ironman competitions, which gives Chris more knowledge in depth of sports medicine and experience. An athlete treating athletes! Chris Caito – Licensed Massage Therapist / Personal Trainer FL Lic, # MA4602
Cindy Short is the owner of Esthetic Escapes, specializing in high end effective skin care at a reasonable price in a personal environment. She does facials, face and body waxing, and body treatments and has over 20 years experience. She primarily works with the Lira Clinical, Epicurean, and IS Clinical skin care lines and has a variety of specialized treatment tools such as ultrasonic cavitation and microdermabrasion machines available to help you meet your skin care needs.