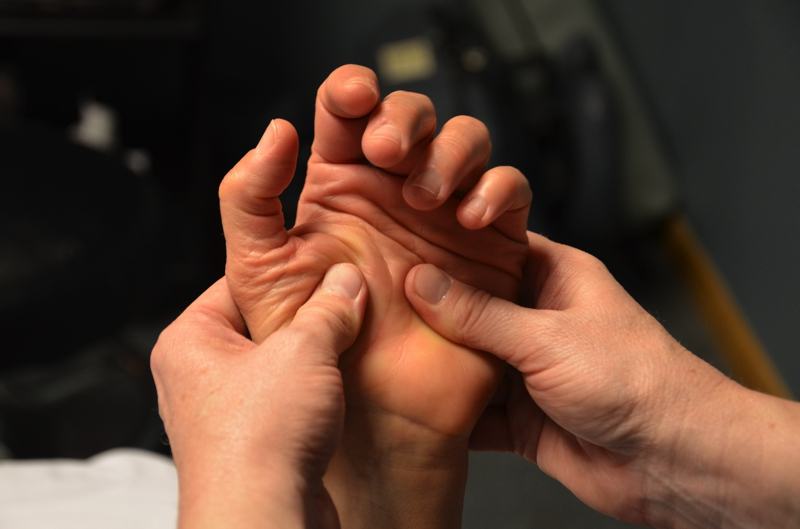 Craig Beckinger for Honorary Mayor of Brandon! Relax for Charity!
Wait.  Why do I care?  Why might you?  I don't personally do a lot of networking in Brandon – I concentrate on Riverview, being located here and a member of the GRCC Board of Directors.  I'm not a member of Brandon's Community Roundtable, the organization that puts on the Brandon Honorary Mayor's Race.  But I do know Craig Beckinger, the owner of ABC Event Planning, and he's asked me to support him.  I appreciate that.  He's also running in this race, which is something that takes up a lot of time and energy, and he's doing it for a number of worthy charity organizations.
Since I don't want to bury it at the end, in order to support his run for mayor, I've created a special gift certificate that you can buy here on my website – the certificate is $75 and is good for a one hour massage to be used by December 31st, 2016.  By purchasing it (and it will only be available for purchase during the month of June, 2016) $20 will be donated to Craig's campaign and therefore the worthy charities that are associated with it.  You can read more about them below or you can just click to buy the gift certificate now! Get A Gift Certificate!
From the Community Roundtable website: Though The Community Roundtable designates one person as Brandon's Honorary Mayor, it is not about individual gratification, it is about becoming part of a team.  As mayor, during your one-year term, from July 4th through July 3rd, you become a member of The Community Roundtable board.  As a board member, you represent the interests of The Community Roundtable, promote our organization, and bring your experience and suggestions to board meetings to improve our organization and to help us meet our mission statement:  To instill a sense of community and pride for the Greater Brandon area through participation, via membership and volunteerism. The annual Honorary Mayor's Race begins June 1st and concludes the morning of Brandon's Fourth of July Parade.  The candidate who raises the most dollars (votes) in that 33 day period is named the Honorary Mayor of Brandon and has the honor of riding in the parade.   All monies acquired are then donated to the charities chosen by the candidates, all charities local to the Brandon area.
The charities that Craig Beckinger has chosen to benefit from this effort are diverse, and do a lot of good in the community. Here's a quick rundown:
ECHO, the Emergency Care Help Organization, is a food pantry and clothing assistance source that provides help after recent emergencies to residents of Eastern Hillsborough Since its inception in 1987, ECHO FL has provided food assistance and clothing assistance to over 180,000 Brandon area residents.  When families experience an unexpected emergency, they are often faced with the decision of paying bills or buying food for their families. Emergencies can come in all different forms such as a breadwinner losing a job, a person getting hurt or sick and being unable to work, employers cutting hours, and many other situations.  ECHO is there to help during those stressful times.
The Trey Curry Foundation provides financial assistance to children in need from Brandon and the surrounding communities. They aid children who have learning differences or medical needs and have endowed a scholarship at Hillsborough Community College.
Brandon Outreach Clinic (BOC) was established 20 years ago to create a safety net for uninsured individuals who were falling through the health care gap. Staffed entirely by volunteers, the clinic first started seeing patients one evening each week. The clinic has been able to expand its hours of operations and is now seeing patients 4 days a week. Brandon Outreach provides both acute care and basic primary care. In addition they provide preventative care that includes health screenings, well woman exams, and health education.
The Brandon Foundation is a local charity that really spreads charity.  The Brandon Foundation originated in 2003 to provide assistance to local charities through the Charity Grant program. There are currently over 80 registered charities who submit grant requests for funding, to help them achieve their goals.
The Community Roundtable itself is also an organization that primarily exists to support other charities.  Their mission?  To instill a sense of community and pride for the Greater Brandon area through participation, via membership and volunteerism.  They coordinate the efforts of various local charities and organizations to make sure they don't conflict on dates of events, etc.
Thanks for reading and supporting local charities AND local business.